News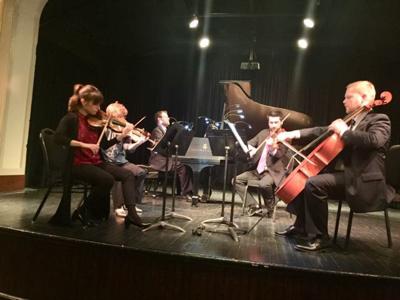 Our March 4  and 5 "Brilliance" concerts produced just that…..brilliant performances by CMSSL musicians, Peter Henderson, Andrea Jarrett, Eva Kozma, Chris Tantillo, Bjorn Ranheim and Roger Kaza.
CMSSL is thrilled to announce the Rader Quartet from our Young Artist Chamber Program (YACP) has advanced to the finals of the Saint Paul String Quartet Competition.
Ozzie Smith will be joining CMSSL at our 10th Anniversary Gala to honor Leonard Slatkin.
July 1, 2018: CMSSL was awarded a generous grant for our 2018-19 Season. Regional Arts Commission promotes, encourages and fosters the growth of the arts in St.