Instrumental 'Brilliance' from Chamber Music Society of St. Louis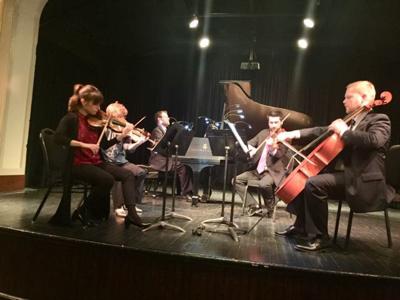 Our March 4  and 5 "Brilliance" concerts produced just that…..brilliant performances by CMSSL musicians, Peter Henderson, Andrea Jarrett, Eva Kozma, Chris Tantillo, Bjorn Ranheim and Roger Kaza. These consummate artists electrified the Monday and Tuesday audiences.
CLICK HERE to read the review by Post Dispatch Music Critic, Sarah Bryan Miller.